Partners
Gemini is operated by a partnership including the United States, Canada, Chile, Brazil, Argentina and the University of Hawaii. Each partner maintains a "National Gemini Office".
Contact information for each of the partners:
United States | Canada | Chile | Argentina | Brazil | University of Hawaii

The United States Gemini Office
Dr. Verne Smith
National Optical Astronomy Observatory
PO Box 26732, Tucson, Arizona 85726, USA
vsmith@noao.edu

The Canadian Gemini Office
Dr. Stéphanie Côté
National Research Council Canada
5071 W. Saanich Road
Victoria BC, V9E 2E7, CANADA
Phone: 250-363-0026
Stephanie.Cote@nrc-cnrc.gc.ca

Dr. Lydia S. Cidale
Facultad de Ciencias Astronómicas y Geofisicas
Universidad Nacional de La Plata
Instituto de Astrofísica La Plata (CONICET-UNLP)
Paseo del Bosque - B1900FWA - La Plata - Buenos Aires Argentina
Tel: +54-221-4236593 (ext: 153)
Fax: +54-221-4236591
argo@fcaglp.unlp.edu.ar

The Brazilian Gemini Office
Dr. Eder Martioli
Laboratório Nacional de Astrofísica
Rua Estados Unidos, 154
37504-364 Itajubá - MG
Phone: (+55)-35-3629-8220 (direct)
Phone: (+55)-35-3629-8110 (LNA general)
brgo-head@lna.br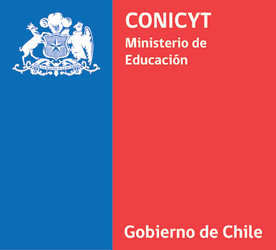 The Chilean Gemini Office
Prof. Edgardo Costa
The Chilean National Gemini Office
Programa de Astronomía
Comisión Nacional de Investigación Científica y Tecnológica de Chile
(CONICYT)
Bernarda Morin 551, Providencia, Santiago
CHILE
costa@das.uchile.cl


University of Hawaii Gemini Office
Roy Gal
Institute for Astronomy
University of Hawaii
2680 Woodlawn Dr.
Honolulu, HI 96822
(808) 956-6235
rgal@ifa.hawaii.edu
---
Additionally, Gemini may have "limited-term partners" - countries or institutions who have acquired temporary access to a subset of the telescope's operating modes. These may or may not maintain an NGO.
Contact information for the current limited-term partners (if none, contact the observatory directly):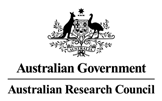 The Australian Gemini Office
Dr. Stuart Ryder
Australian Astronomical Observatory
P.O. Box 915
North Ryde, NSW 1670, AUSTRALIA
Phone: 61 (02) 9372-4843
ausgo@aao.gov.au


K-GMT Science Program Office
Dr. Narae Hwang
Center for Large Telescopes
Korea Astronomy and Space Science Institute
776 Daedeokdae-Ro Yuseong-Gu
Daejeon 34055 Rep. of KOREA
Phone: +82-42-869-5822
Email: kgmtprop@kasi.re.kr