Gemini Observatoryʻs StarLab Portable Planetarium aims to educate students about the wonders of the Universe in a fun and interactive environment, while also adhering to the Next Generation Science Standards.
StarLab presentations include:
The planets in the Solar System and our "cosmic address"
Patterns of daily celestial motions and orbiting bodies
The sequence of Moon phases and the apparent changes in the Sunʻs path through the seasons
The lives of stars and the history of constellations in the context of world culture
Astronomy and its importance to Hawaiians for navigation across the Pacific
Several projections provide a diverse range of concepts to tailor presentations for all ages!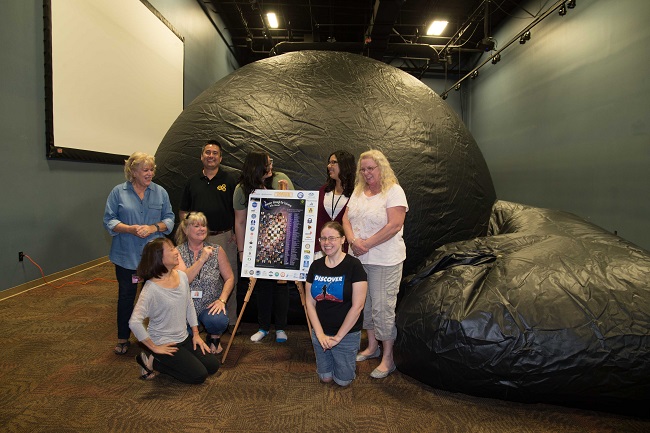 Gemini Observatory will provide a planetarium specialist that can assist your school or organization either as a guide/presenter or to train you in the use of the StarLab. Be sure to also take advantage of Geminiʻs periodic StarLab training sessions so you can lead your own team of explorers!