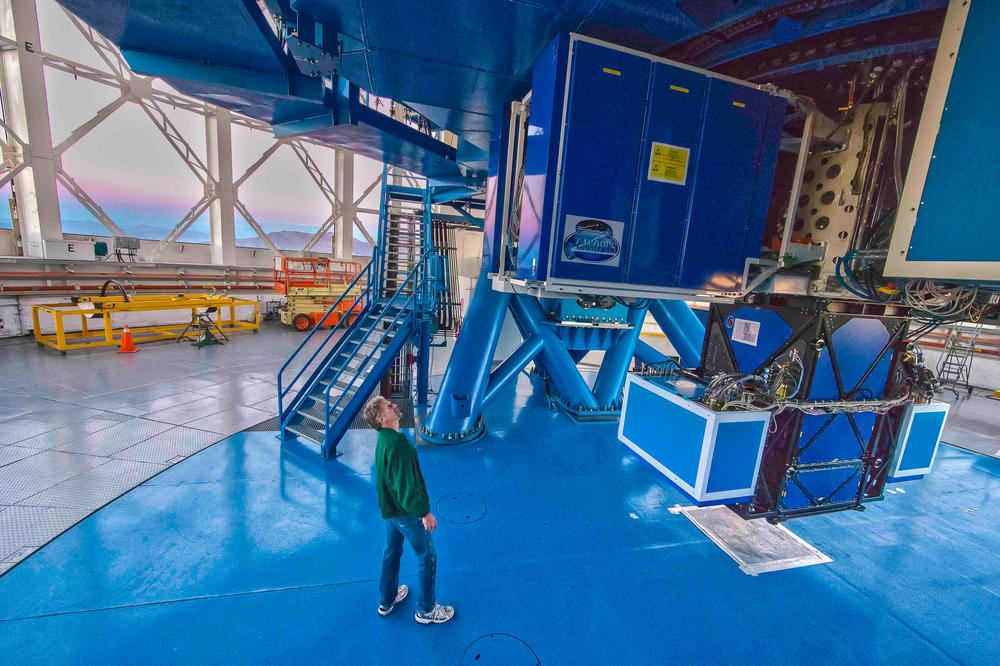 Capability Summary
Extreme adaptive-optics (AO)
Contrast ratios of 106 (at separations of 0.2–1", in 1-hour)
Total wavelength range = 0.9−2.4 µm
Plane options
Coronagraphy (APLC)
Direct (no APLC)
Non Redundant Mask (NRM)
Modes
Spectroscopy

IFU (R ≈ 40)
2.4" square field of view
0.014" per lenslet spatial sampling
YJHK spectral ranges (K band is split)

Polarimetry

Dual channel polarimeter (full field)
bands (Y, J, H, K1 or K2).
Get the contrast

GPI has been built by a consortium of U.S. and Canadian institutions, funded by the Gemini Observatory, which is an international partnership comprising the U.S.A., U.K., Canada, Australia, Argentina, Brazil & Chile. The GPIES campaign is partially funded by NSF, NASA, the University of California and the Laboratory Directed Research and Development funding at the Lawrence LIvermore National Laboratory.
Instrument Team
Instrument Scientist